Do not miss LOL with FOB at the Station theater. Support Houston's premiere comedy training and performance space featuring long-form improv and sketch. All proceeds benefit Friends of BARC!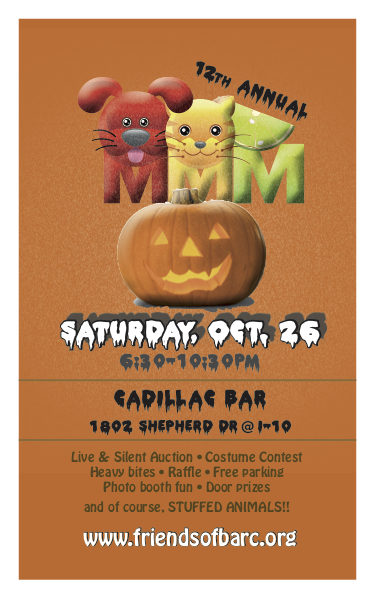 Join us in our famous Mutts, Meows, Margaritas and Monsters event!
TICKETS AVAILABLE ONLINE AND AT THE DOOR!
Early tickets:

Sponsor Tables:
Contact us to be one of our 2019 MMM&M SPONSORS!
Check out the fun we had in 2018!