Adoptions were slow on Saturday. We did adopt a lucky pup and dog!
This is Sadie! The family that adopted Sadie met her last weekend but Sadie was adopted by another family. Sadie was returned and this lucky family adopted Sadie! She will be the only dog in her new home and has a nice young man who loves her!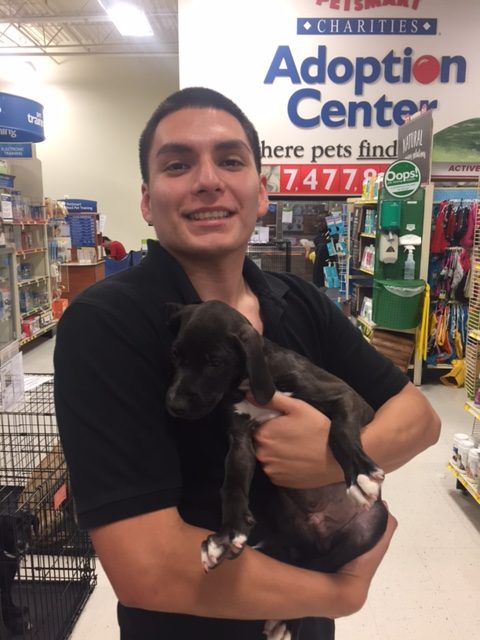 This is Levi! He will have a nice family with a home and backyard so he can run and play!